They treat customers, and themselves, with great respect
"Sazama has recently completed a room addition project on our house. In writing an appreciation of their results, I worry that my evaluation of their work will seem to glow to the point of unbelievability.
But that's the way it is.
When the project manager says that Sazama wants us to be completely happy, they demonstrate it in both words and deeds, going as far as they can to, say, re-stain a floor or reorder a shower fixture that slightly misses the mark.  They have a kind of corporate OCD that makes it nearly impossible for flaws and imperfections to escape attention and remedy.
Great efforts go into keeping homes functional and clean when the dust starts flying.  Phone calls are almost always responded to in less than five minutes.  No matter how busy, the project manager handled our calls in a positive way, justifying his repeated invitations to call anytime (and we did).
They treat customers, and themselves, with great respect.  They have worked together for many years and know each other's moves.  Their pride in their work is apparent, a reflection of their professional attitudes and high standards.
So, I recommend Sazama to you unreservedly.  On top of all their talents and abilities, they are very nice men and women." – L.W.
Sazama helped my ideas become reality
"Sazama remodeled two full bathrooms for us in the spring of 2016 and we couldn't be happier. Sara made the process so easy and helped my ideas become reality. Carlos made sure our project stayed on schedule and took great care of our home. We highly recommend and will definitely turn to Sazama for future home remodeling." – J.K.
They were more concerned about getting things right than we were!
"Sazama did a kitchen for us in 2017 and we would definitely recommend them… Everyone was friendly, courteous, and exacting—they were more concerned about getting things right than we were! Had a couple hiccups as any project does and all of them were handled with class. Love the finished product, AND it fit in flawlessly with an older house. On budget as well. Highly recommended." – A.A.
Highly recommended!
"Sazama has helped us on multiple projects in our house, including two bathrooms remodeling and storm window replacement. My husband and I are so impressed by their professionalism, quality of their work, and their project management skills and customer service. We are also very pleased with every contractor they recruited for the projects. Highly recommended!" – L.L.
Our experience with Sazama Design was outstanding
"We have done many major remodeling projects over the years including four kitchens. Our experience with Sazama Design was outstanding. From the start of the kitchen project they were professional and conscientious. Sara designed a beautiful kitchen which reflected the style of our home and Carlos and his staff made it into reality. As in any remodeling project issues arose which the Sazama staff quickly resolved. They were wonderful to work with, communicate well during each phase of the project and most importantly want you to be happy with the final outcome." – S.C.
Top notch
"Sazama Design Build worked magic in our home. They changed a tired old house into a comfortable, stylish family home. We could not improve the process…from inception to outcome, it was a brilliant team effort in which they took our ideas and made them better, then made them reality! The project was completed on time and under budget by talented people working from every discipline. From Don's design, to Renee and Rhonda in the office, to Tony and Carlos on the project site, countless subs who worked with the same dedication to quality and customer service… all top notch. I refer them to friends without hesitation every chance I get. If your remodeling dream includes working with professionals who desire a seamless construction process culminating in a beautiful outcome as much as you do, call Sazama." -A.S.
Sazama fulfilled all of our expectations and more
"From the start of our project to the end Sazama fulfilled all of our expectations and more .We enjoyed everyone we worked with throughout the entire job. They are a great team that works with you and are very organized. We look forward to working with them in the future. And we would not hesitate for a minute to recommend them to others." – L.W.
Attention to detail
"We had the opportunity to view and put an offer in on a bungalow years ago that had been lovingly restored by Don Sazama. We were not fortunate enough to get that house but I always hoped if I were in a position to restore a home that I might do so with Sazama Design Build. That dream finally came true. In August of last year Don joined us at our future home before we had even made an offer to discuss ideas for renovating. He was encouraging, and had many terrific ideas for making this tired house into a dynamic, beautiful, livable family home. We quite literally spent three months with Sazama transforming our home, as we lived in the "upper flat," a large bedroom upstairs for the entire project! Construction is messy, disruptive, and often feels more like destruction. The entire Sazama team made this project not only bearable, but pleasant. We truly missed EVERYONE when our project was finished. The Sazama team ensured our project was done on time and even slightly under budget! Some highlights…
Mike offering to come over and help with some electrical at our old house as we readied to sell…
Renee reading my mind about my dream range, and her incredible patience…
Carlos' attention to detail. Who knew you can and should spend hours considering can light placement?
Tony's epic carpentry skills. This man was on the job virtually every day and mended bones of this new old house.
The many subs who without fail introduced themselves, and were polite and respectful and skilled and hardworking.
I recommend Sazama highly. You will be hard pressed to find people more dedicated to customer service and high quality than Sazama Design Build." – A.S.
The quality of the workmanship was first rate
"We contracted in early 2015 with Sazama to do a major remodeling of a condominium we purchased in Elm Grove. Although the project took a month longer than we had hoped (5 1/2 months), the results were excellent. The project included a complete kitchen redo as well as the master bathroom and the other bath and 1/2. plus much work on the rest of the condo. We were quite specific about what the final look should be and Sazama was able to meet these expectations. The quality of the workmanship was first rate. The subcontractors were all very skilled and helpful. The project manager was always available and responsive as were other members of the Sazama team. It was big project and of course there were bumps in the road but the issues were resolved fairly and smoothly. As with all projects like this, there were post completion minor issue , which they continued to follow up on. Finally although the original quoted cost was exceeded by 10%, this was primarily due to our changes. All in a job well done." – M.S.
They provide a personal website with detailed schedule and stuck to the schedule
"We recently used Sazama for a major remodel of an 80 year old house. (Kitchen, Bath, hallway, wood floors throughout first floor) Needless to say, remodeling is not a pleasant process but Sazama did an extraordinary job of getting it done on time, within budget, and as painless as possible. Starting with the design process they were very helpful in balancing a desire for a first-class project with reasonable budget parameters. In almost all cases, we used the designers' recommendations and in the final review, glad we did. The execution was excellent. They provide a personal website with detailed schedule and stuck to the schedule with the only exception of changes that we asked for. The Sazama team is wonderful. The direct Sazama employees as well as the subcontractors were all pleasant, professional, and never an imposition.
The project manager, Carlos Dorger was on call 24/7 and has an incredible attention to detail and follow-through. I think the most important comment I can make is their ability to resolve a problem. We had an issue with the refrigerator door not being able to fully open. Without hesitation, they found a suitable solution, modified the cabinets, swapped out the refrigerator, making what appeared to be a huge problem, into an elegant solution at no additional charge to us. Sazama is a premium contractor, but as the saying goes, "you get what you pay for"! Long story short, I am glad I used Sazama and would highly recommend them." – J.G.
They make sure everything is right
"We are on our second major project with Sazama in the past decade. They just keep getting better! Their strongest points:
1. Creative design that makes great use of space, and is ahead of the market.
2. Very responsive to customer needs
3. Very respectful of the age of the house, and the setting
4. Once designed, the management of the project is superb. No detail is ignored.
5. After project completion, they make sure everything is right." – K.T.
The design was phenomenal
"Imagine going from an outdated bathroom with a pink tub, failing plumbing and a hideous floor to a gorgeous glass walk-in shower with beautiful stone wall and flooring to match…the design was phenomenal and they made picking out the finish components easy and fun. Our remodel job was a complete tear down to the studs and Sazama's team was great! They were on time, professional and always stayed in contact with us during the construction process." – P.O.
The site was always clean and safe
"Sazama Design Build Remodel built our family a BEAUTIFUL enclosed patio. I couldn't be happier with the result. Our designer, Sara, was top-notch and listened carefully to the design needs and expectations for our project. She was diligent in helping us stay within our budget and worked tirelessly to find beautiful design options. The quality of work is outstanding, and, even the inspector (Whitefish Bay) commented on the expert execution. There were numerous trades that worked on our patio. We had a huge excavation, cement pour, roofing, HVAC, electrical, carpentry, and painting. Carlos, the project manager, kept the job on track and on time despite numerous weather delays. Each trade always passed inspection on the first go-around. Having done other major renovations with other companies, this is not always the case and can cause multiple delays. Sazama hired excellent tradesmen and kept our project on time and on budget!
The site was always clean and safe. With a 4 year old in the house and lots of curious neighborhood kids, keeping a safe site was very important. Carlos came every day to inspect the site and make sure that not a scrap of lumber or nail was left uncollected. Carlos was a wonderful contact during the project and made certain that our home was loving cared for during construction. He made sure that anything I needed was taken care of before I even knew to ask. After the project was completed, Carlos came by to do several final walk-throughs to make certain that every inch of the new patio was perfect. I am a single Mom, and Carlos helped me haul new furniture into my new patio, helped me assemble a table and helped me move my furniture in and out. Tony, the carpenter, always stopped what he was doing to talk to my daughter and even taped up pictures she had made on the site. Another carpenter, T, helped me put a baby-doll seat on my daughter's bike! That compassion and care makes Sazama feel like they are family helping in your home and not contractors doing work at your house." – S.K.
The quality of the work was consistently excellent
"We have done two big projects with Don and his team, 15 years apart. The first time, we took a kitchen down to the studs and reconstructed it in a way that was faithful to our historic house. The second time was an extensive set of external and internal repairs and upgrades. Both times, we knew we were working with trusted experts. They carefully outlined the work and budget ahead of time, and changes from that were made only with clear explanation and consent. The quality of the work was consistently excellent. And every single person we worked with was a true pleasure and truly dedicated to the craft. I would unhesitatingly trust this team with a project of any size and complexity." – A.R.
They are very professional and fun to work with
"We purchased a very tired home requiring major renovations. We tried other contractors for various projects in search of the contractor/design firm to take us to the completion of the renovations. Fortunately, two friends used Sazama and highly recommended them. We saw their completed projects, heard their glowing reviews and knew that we wanted Sazama to update our kitchen. Sara Marin and Carlos are the A-team. Their creativity, attention to detail and quality of work was impressive. They are very professional and fun to work with. The job site was immaculate, and project completed on time. Sazama was the Design Build firm we had been looking for and wished we would have used from the start. We look forward to our next project with them!" – T.P.
Kind words from our youngest fans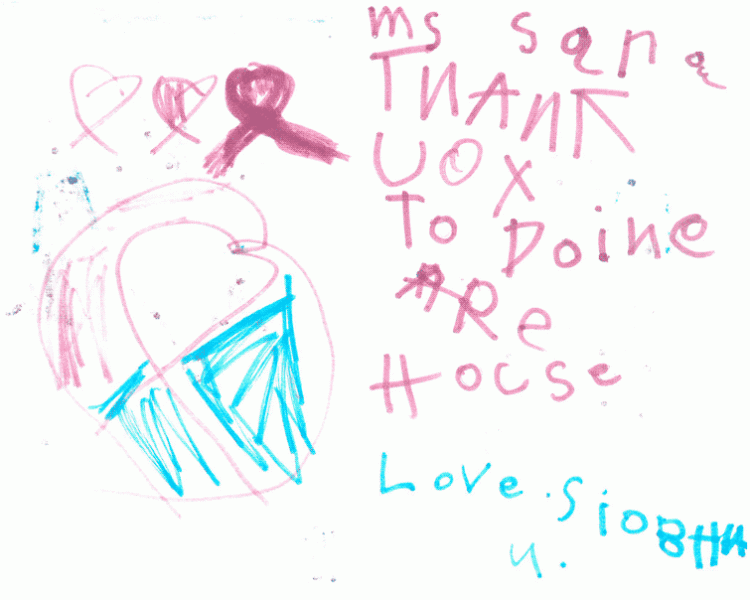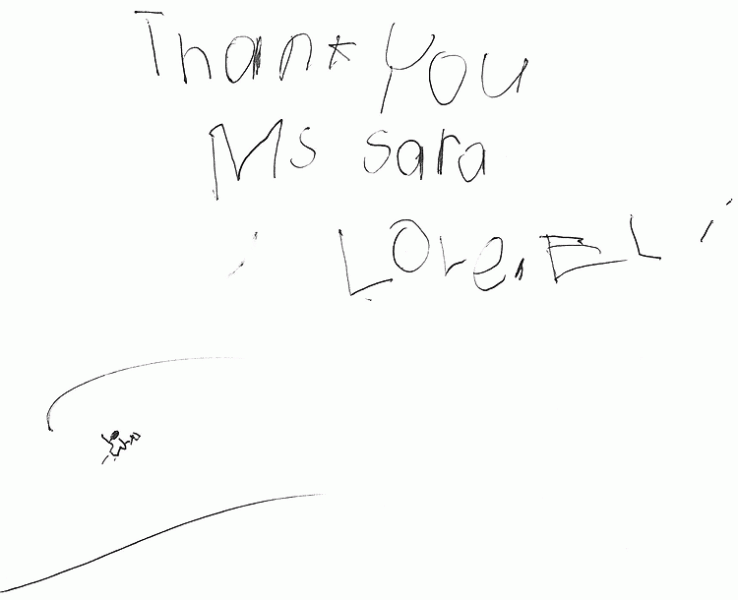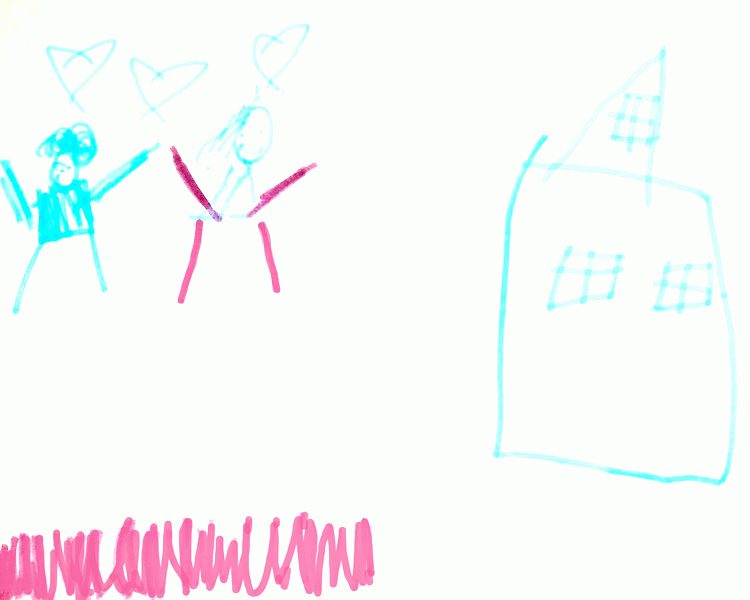 How Can We Help You?
If you have a distinct vision of what your home could be – we can help execute it. If you need help finding a vision – we can help with that, too!