Blog
Browse the Sazama blog for tips & design inspiration.
Wallpaper: A Come-Back Story
Today's décor scene may soon change the way you think about wallpaper.  Gone are the days of psychedelic 1970's wallpaper designs or pastel bouquets.  Homeowners are now using wallpaper as a contemporary way to add pattern, color and even texture to a space.  Below are some wallpaper myths we'd like to de-bunk.
Myth #1: All wallpaper has an outdated retro pattern.  Not true!  Many wallpapers today have clean and modern patterns.  The photo below shows the dressing room from a recent Milwaukee project and has a classic geometric pattern.  The homeowners were so in love with this wallpaper that they imported it from Paris!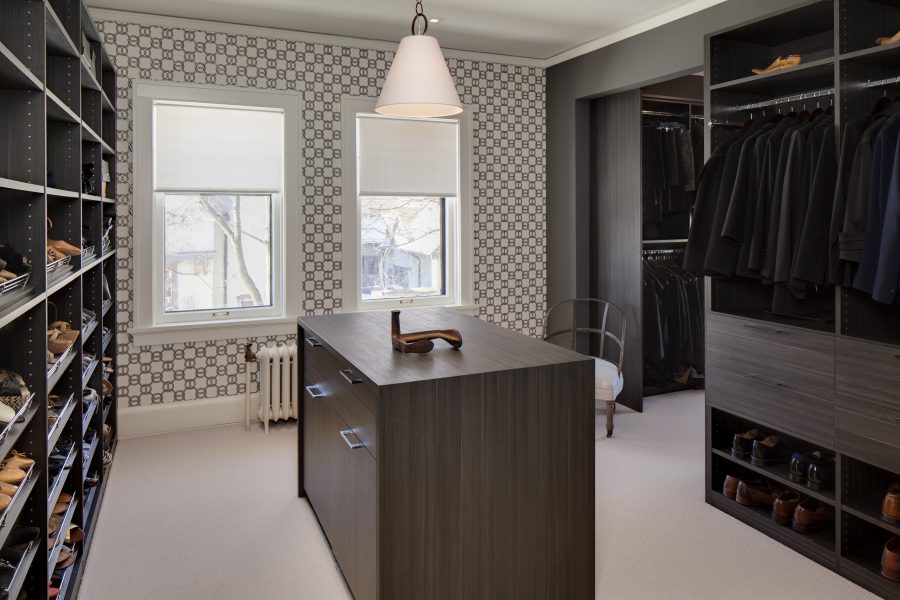 Myth #2:  All nature-inspired wallpaper looks "old".  Rid your mind of dated florals; today's wallpaper has a modern twist.  The muted grey color palate of the wallpaper below has a contemporary take on nature.  This whimsical wallpaper feels neither stuffy nor old in our recent project in Elm Grove.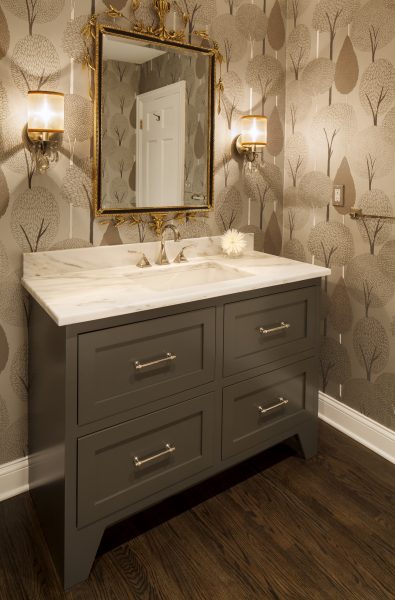 Myth #3: Wallpaper should be flat and shiny.  Wallpaper with texture can add some visual interest to an otherwise bland space.  In addition to the traditional flat vinyl, you can find wallpaper made of embossed vinyl, fabric, sisal, grass cloth or even hemp.  These textured wallpaper add a depth and richness that can be hard to achieve with paint color alone.  The photo below shows a bold alligator embossed wallpaper.  While this may not be for every space, you have to admit it is more interesting than a plain brown wall!  A foyer or accent wall could be a great place for such a striking design choice.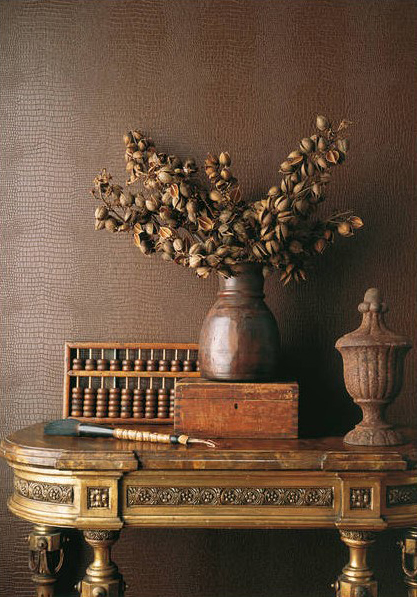 Open your mind and your design sensibilities to the possibility of wallpaper.  Don't buy in to the myths surrounding wallpaper.  Instead, consider the timeless elegance of an artfully selected wallpaper with the perfect color, pattern or texture for your space.
Running Sneakers Store | Marki