Blog
Browse the Sazama blog for tips & design inspiration.
Your Perfect Minibar
Creating the perfect minibar will not only add style to your home, it may also increase your popularity!  We'll start with a modest minibar and work our way up to the not-so-mini-bar.  It is simple to create your own petite minibar in your kitchen or pantry.  Find a pretty tray or platter, load it up with libation essentials and store glassware nearby.  This may not have the clout of a full bar, but it will make your hosting job easier.  The petite minibar in the photo below is from our Milwaukee kitchen remodel, located in the Butler's pantry.
Interested in a small bar space, but not ready for a full-time commitment?  Consider a hidden bar!  The photo below shows our Milwaukee remodel with a fold-down bar.  It is easily concealed when you don't need it and it certainly makes an impression when it is in use!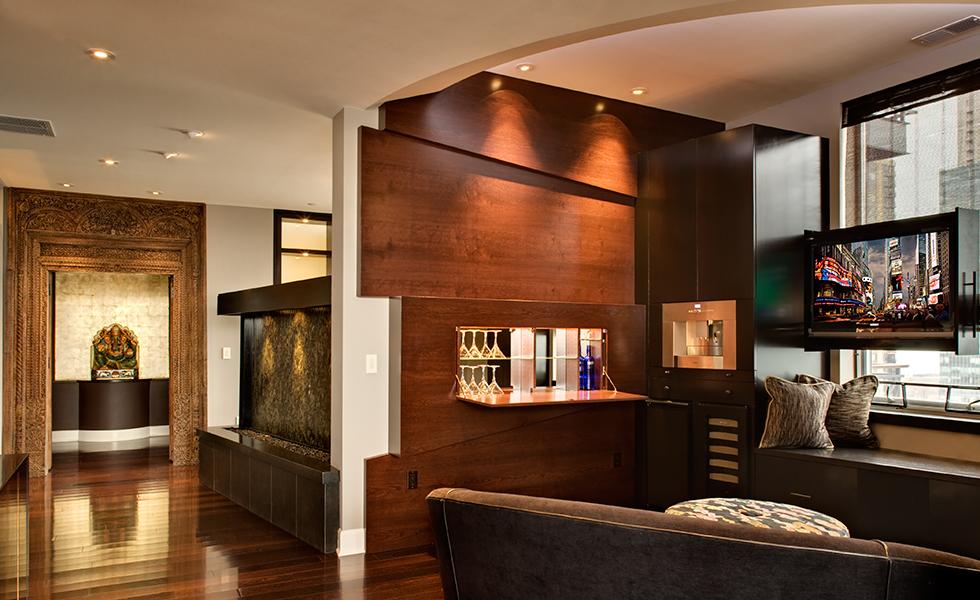 Looking to ramp it up?  Just add water to transform your modest minibar to a wetbar!  The sink allows for easy entertaining because  guests can be more self-sufficient.  Time to freshen a drink?  Guests can rinse their glass and start anew.  Another bonus of a wetbar is having the second prep area and clean-up station while hosting.  The photo below is a wetbar from our Historic Milwaukee Revival project with a small bar sink and plenty of counter space.
Time for appliances!  A wetbar is great, but a wetbar with a fridge and freezer may be better!  Checking the ice bucket becomes less of a chore when you have a freezer drawer with an ice machine.  A mini-fridge is great for chilling mixers.  Looking to store both white and red wine, but don't have the space for two fridges?  Consider a dual-zone wine fridge to keep your wine collection at its ideal temperature.  If you want the functionality of appliances, but not the look, you could add door panels to the front of your appliances to create the clean look of cabinetry, as seen in the photo above.  The photo below from our Brookfield basement remodel, has sleek stainless steel fridge and freezer drawers.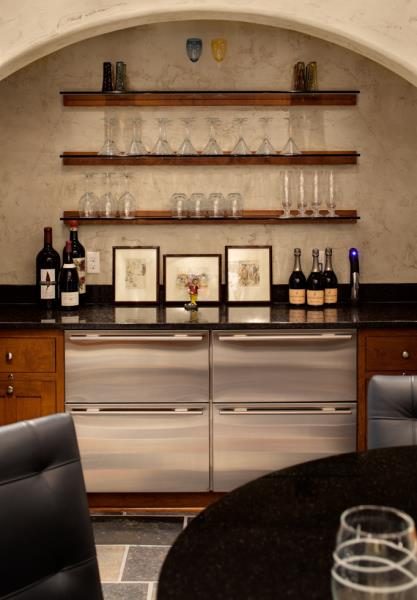 Lastly, bar décor does not have to be all about the drinks.  While most people reserve the space above a bar for glassware or bottles, try to keep an open mind.  This space could be used to display your favorite photos, paintings or unique pieces.  The photo below from our Mequon remodel shows a bar displaying a few pieces from the homeowner's art collection in addition to stemware.
Whether you are looking to add a modest minibar or a whole new kitchen, we can help!  Take a look at our gallery to see our recent Kitchen and Basement projects! 
http://www.remodelwithsaz.com/gallery/
Best Nike Sneakers | Nike