Built in the 1920's this stately Lake Drive home has always enjoyed commanding views. The kitchen however was never privy to that pleasure. It had two windows to the north, one to the west with no access east. Over the course of three remodels the ceiling was lowered each time. Unearthed in the process was cream city brick in excellent condition that would serve as the new range wall and the perfect backdrop for a copper hood that was able to be preserved. A conservatory room addition brings the outside in and provides an unmatched atmosphere for dining in any season. Recessed fixtures were used over task areas while period lighting hangs throughout the room to create a warm inviting mood.
Understated elegance defines this uncharacteristic Master Bathroom suite. Separate vanities, an integral dressing table and bank of drawers are topped with classic white marble countertops. Raised panel cabinets were designed to resemble heirloom pieces of furniture. The polished nickel vessel sinks lend themselves to the past early century washroom atmosphere. A built-in maple dressing bench is at once grand and functional.
Existing oak floors were finished in a charcoal hue that plays off the natural shading found in the marble wainscoting. Crystal chandeliers along with traditional and transitional wall scones cast a warm light throughout the space. Original window hardware remains for a superior touch of class and Warhol inspired art adds a daring element of style and design. In the adjacent room you will find a large walk-in shower complete with multiple shower heads, body sprays and a diamond marble mosaic.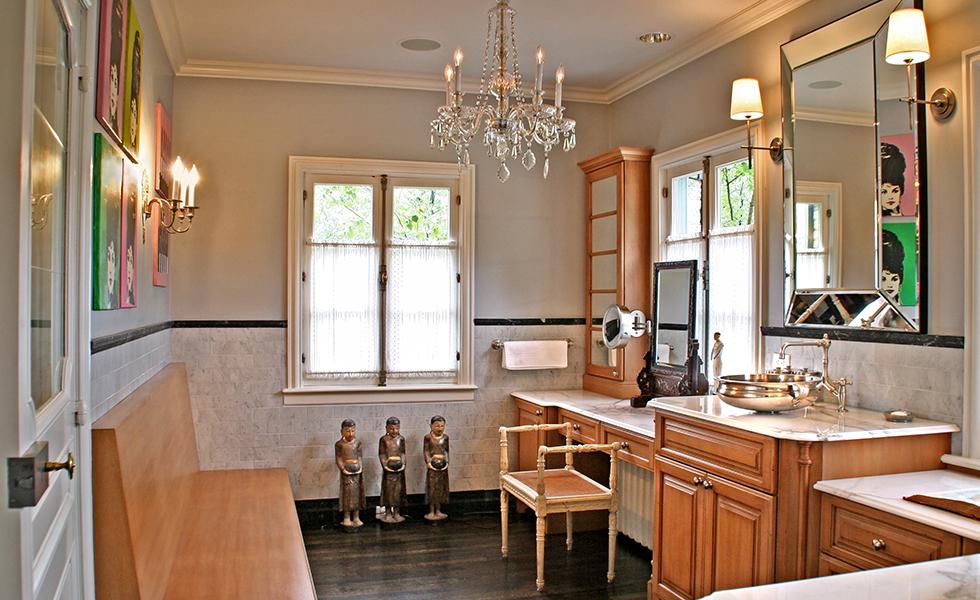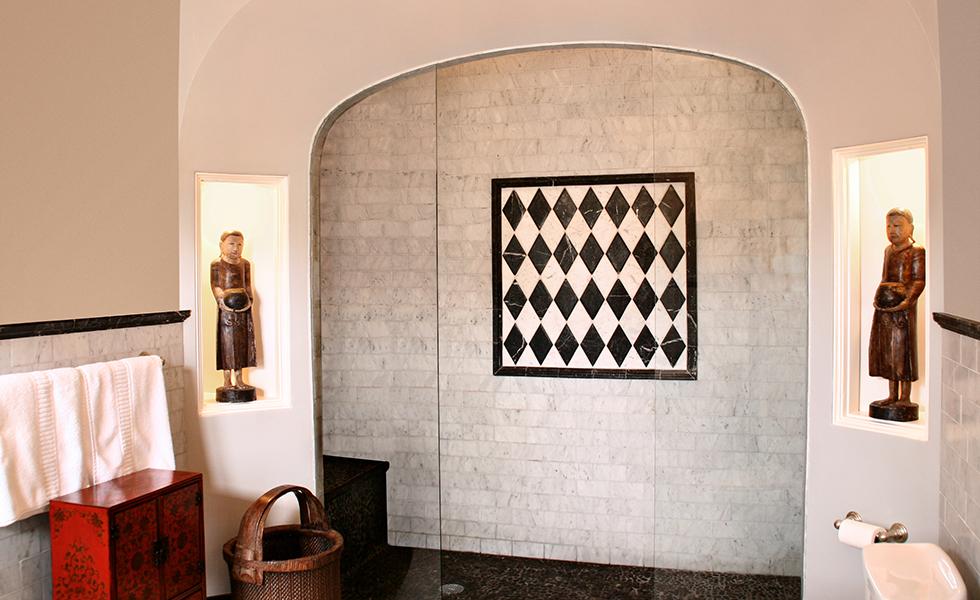 How can we help you?
If you have a distinct vision of what your home could be – we can help execute it.
If you need help finding a vision – we can help with that, too!
jordan Sneakers | balerínky